Fighting gradual loss of hair density and volume in women
"My hair started thinning at 45, just as my mother's did. Can I reduce this hair loss?"

WHAT ARE THE EARLY SIGNS OF GRADUAL LOSS OF HAIR VOLUME IN WOMEN?
You lose over 100 hairs a day:
You have alopecia, the scientific name for hair loss.
The average person loses between 40 and 80 hairs per day.
You have been losing hair for over 6 months:
You have gradual hair loss. Your hair is progressively losing thickness and some areas are thinning more than others.
You are experiencing one of the following signs:
Thinning hair on:
1. The top of the head
2. The temples
The thinning hair is sometimes accompanied by excessive sebum excretion (very greasy hair.)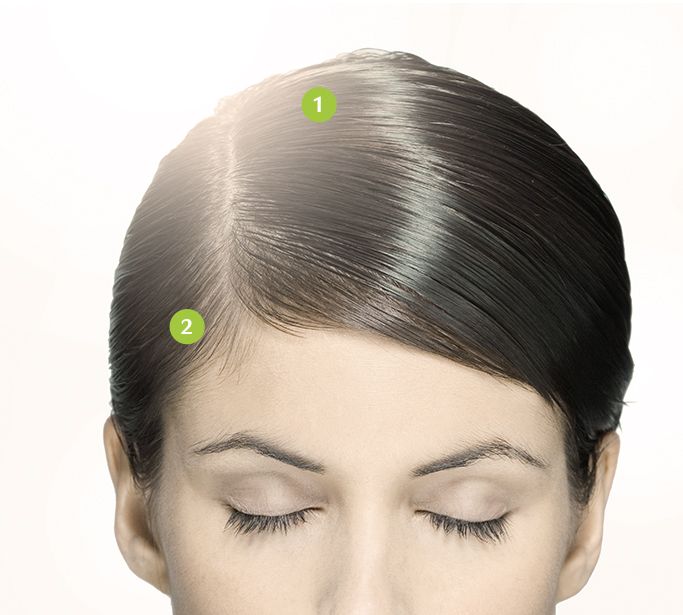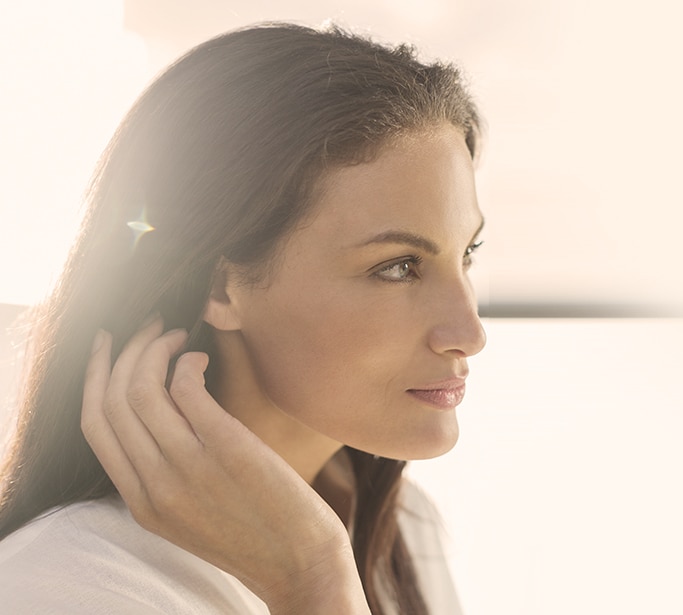 WHAT YOU NEED TO KNOW
Hair loss in women is increasingly common.
If left untreated, the hair loss, at first barely noticeable, can become more pronounced, although it never leads to total baldness in women.
YOU ARE NOT ALONE
Caused by hereditary factors, gradual volume reduction in women affects:
25% of women over the age of 35
Between 35 and 45% of women over 50
THE CAUSES OF GRADUAL VOLUME REDUCTION IN WOMEN
When it comes to hair health and beauty, understanding the underlying cause is necessary to choosing the most effective treatment.
THE RENÉ FURTERER SOLUTION FOR FIGHTING GRADUAL LOSS OF VOLUME IN WOMEN
Discover how to
get thicker hair and volume.
TRIPHASIC VHT
ATP INTENSIF
CONCENTRATED SERUM FOR THIN-LOOKING HAIR
Progressive thin-looking hair
TRIPHASIC VHT ATP INTENSIF Concentrated serum for thin-looking hair
provides
vitality to restore strong, healthy-looking hair
. Its exclusive triple-patented formula acts on
three factors to fight gradual, thin-looking hair.
The result? After the first thin-looking hair program, hair looks thicker and the scalp is less visible. It encourages the preservation of hair capital.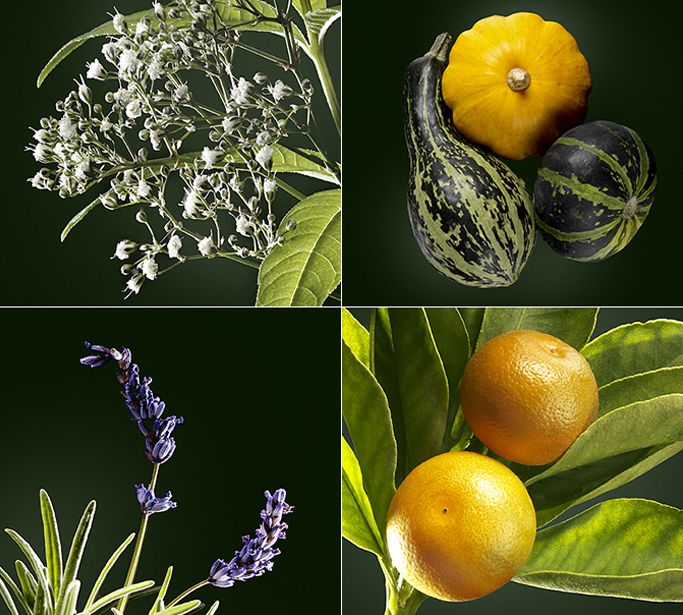 A program which acts on the 3 factors responsible for thin-looking, weak hair (Progressive origin)
FORTIFYING ACTION: strong and healthy maintenance
The combined action of natural Pfaffia extract,* Orange and Lavender essential oils, and Vitamin B3 provide the hair shatf with nutrients and vitality for visibly thicker hair.
PURIFYING ACTION: scalp purification
Excessive sebum production can prevent the hair bulb from growing properly. Thanks to the synergistic action of hydrolyzed Curbicia extract* and vitamin B6, TRIPHASIC vht ATP INTENSIF helps to remove excess sebum.
REVITALISING ACTION: a dual mechanism of action
1. ATP, an innovative ingredient, provides vitality to restore strong, healthy-looking hair.

2. Citrus Aurantium extract, conditions and softens the fibers that surround the hair follicle. Natural Licorice extract and Vitamin E sooth weakned scalp.
RESULT:
Thicker hair and a less visible scalp. Hair looks stronger, remaining hair is preserved.
*Patent registered in France **Active ingredient tested in vitro
VISIBLE RESULTS FROM THE VERY FIRST COURSE OF TREATMENT*
92% Stronger and healthier hair
81% Thicker hair
83% Increase in volume
79% Non-greasy hair
EASY-TO-USE: Apply just once or twice a week
*3-month dermatological study of 90 subjects with chronic hair loss, conducted at home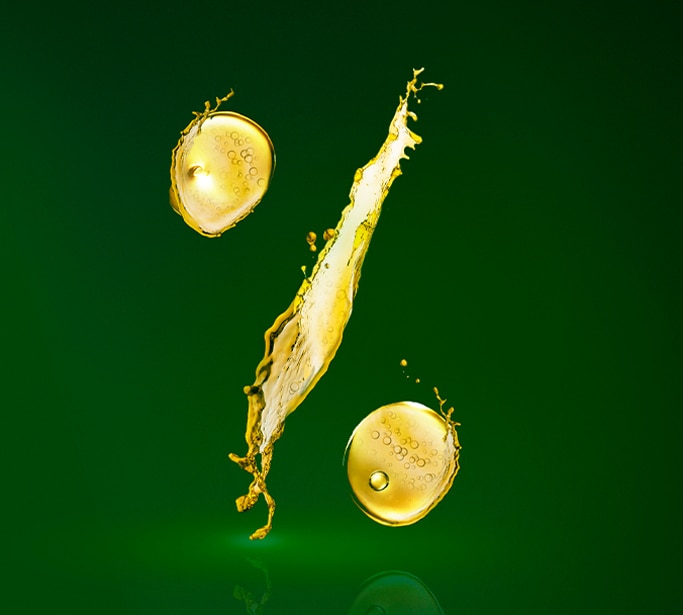 YOUR PROGRESSIVE THIN-LOOKING HAIR RITUAL
Discover products which act in synergy to give you the very best results.
Forticea
Energizing shampoo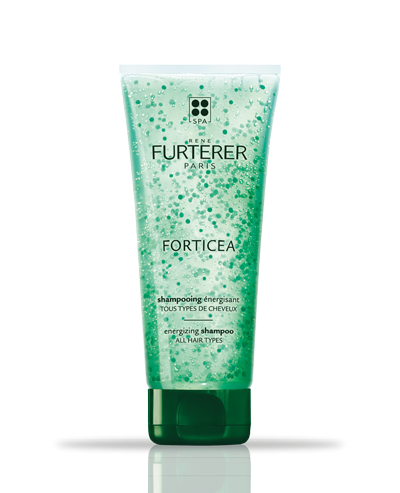 Triphasic
Rituel contre la perte de volume progressive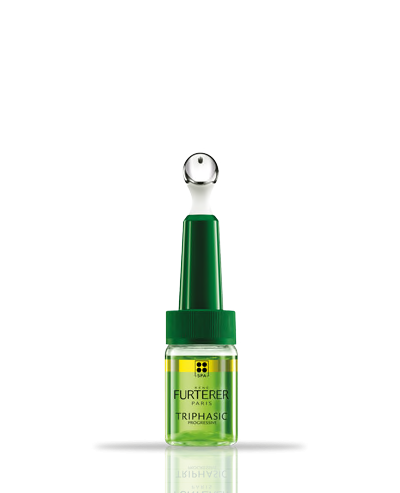 YOUR QUESTIONS ABOUT GRADUAL HAIR LOSS
To help with your day-to-day problems, we put our scientific expertise at your disposal.
PREVENTION
Are there preventive treatments for hair loss?
Gradual hair loss can be caused by various factors, and sometimes prevention alone is not enough to stop the shedding, especially if there is a genetic cause. However it can, in some cases, slow down the process.
TRIPHASIC VHT ATP INTENSIF Concentrated serum for thin-looking hair
can be used as a preventive measure before loss of hair volume occurs.
What can I do at home to prevent hair loss?
Here are some simple tips to help prevent hair loss and which are generally recommended for a healthy head of hair:
1. Avoid harsh shampoos and hair care products.
2. Give yourself scalp massages to stimulate the microcirculation. This can prevent one of the causes of gradual hair loss, namely poor blood flow to the hair bulb.
3. Avoid tightly-pulled hairstyles that can be traumatic for the scalp and put the hair under too much strain.
4. Lead a healthy lifestyle and drink plenty of water.
5. Try to avoid stress, which has a direct effect on hair loss.
GENETICS
My mother has thinning hair, will I have it as well one day?
Genetics plays a major role when it comes to hair loss. However, it is not necessarily a foregone conclusion. If a mother has thinning hair, her daughter will not necessarily have thinning hair, even though it is highly likely. We recommend applying a preventive treatment once a year.
DAILY TIPS
I want to find a way to hide the effects of my hair loss. What can I do?
Many women find it very hard to cope with losing their hair because it symbolizes a loss of their femininity. However, there are numerous solutions for making hair loss less obvious.
- If the hair loss is only mild, wearing a hat, scarf, or other hair accessory can be a good way to camouflage the thinning area.
- Opt for a shorter haircut, as this always makes the sparser areas seem less obvious. In addition, an above-the-shoulder cut gives an impression of volume, which helps hide the hair loss even more. If you have any questions, speak to a hairdresser who will be able to help.
CONCERNS/PRECONCEIVED NOTIONS
I have fine hair. Am I at greater risk of hair loss?
No, fine hair is not more likely to fall out. However, it is true that finer hair is usually more fragile, and therefore more brittle, but this is not the same as hair loss.
Someone told me that massaging the scalp is good for preventing hair loss, is that true?
Yes, that is absolutely correct. Massaging the scalp activates the local microcirculation and helps supply the nutrients needed for strong hair growth.
Try
COMPLEXE 5 Regenerating plant extract
and give yourself a massage. It promotes well-being and relaxation and is a wonderful tonic and stimulant for the scalp.
My hair feels like it is losing volume, but I haven't seen my hair falling out. Does hair loss get worse with age?
If you can't see your hair falling out, it is because it isn't. You are not suffering from gradual hair loss. With age, the hair gets tired, finer, and less dense. This is probably why it feels like you have less hair or less volume, but have not noticed any hairs falling out.
TONUCIA Ritual
will help you restore energy and vitality to your hair.
Does brushing make hair loss worse?
Not at all. Brushing helps remove hair that has already died, and any dust and dirt. However, it does not aggravate hair loss; on the contrary, it is beneficial for the scalp because it aerates and volumizes the hair.
I often wear a hat or headscarf. Can that make my hair fall out?
No, wearing a hair or headscarf does not encourage hair loss.
However, if it is very tight or you wear it very often and it rubs the same parts of your head, it can cause the hair to thin or break.
PRODUCT FAQ (USES, CONTRAINDICATIONS, RESULTS...)
I am currently taking prescription drugs, is there a contraindication?
If you are taking medication, you should always speak to your doctor before starting any hair loss treatment in order to ensure there are no contraindications.
When will I start to see the results?
With gradual hair loss, which gets worse over time, the treatment should be repeated twice a year: alternate 3 months of treatment with 3 months of rest.
However, the results will be visible from the end of the first course of treatment.
After using
TRIPHASIC VHT ATP INTENSIF Concentrated serum for thin-looking hair
for 12 weeks: :
92% said their hair was stronger and healthier.
81% perceived an increase in the thickness of their hair.
83% said the lotion increased volume.
Total number of additional hairs after a full 3-month course of treatment: + 4,583 hairs in the anagen phase**
*3-month usage test in 90 subjects with gradual hair loss.
**Average number of hairs in the hair loss area (40% of the scalp surface on average)
If I stop treatment, will my hair start falling out again?
Gradual hair loss is a chronic condition and gets worse over time. You should therefore treat your hair twice a year: alternate 3 months of treatment with 3 months of rest.