Moringa
Through its accountable Moringa seed supply chain, René Furterer is committed to supporting local suppliers in Madagascar and to assisting them with their social development and environmental projects, such as the daily battle against malnutrition.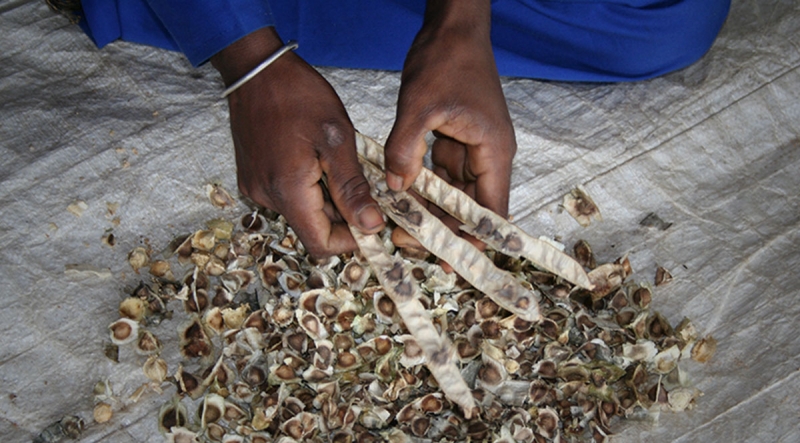 A DIFFICULT CONTEXT
Food insecurity currently affects more than eight million Madagascans. René Furterer, via the Pierre Fabre Group, is committed to fighting malnutrition through its accountable Moringa seed supply chain. Since 2008 this chain has even been recognized as a Responsible Company, in the "Exemplary" category according to the ESR (fair trade, supportive, accountable) ECOCERT reference.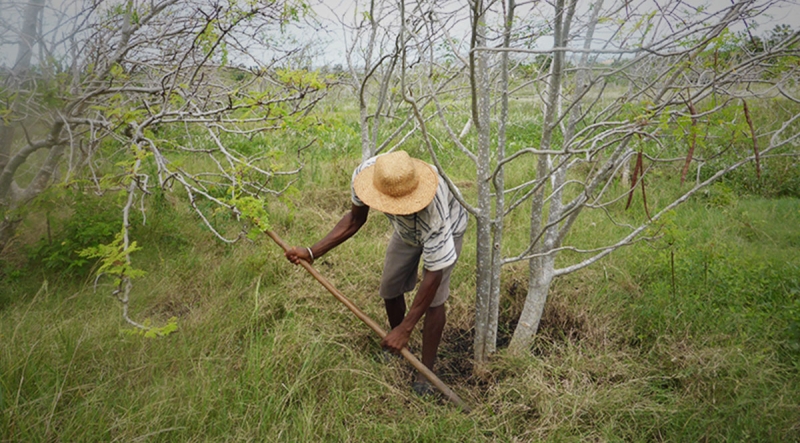 MORINGA FOR ALL
As part of the fight against malnutrition, René Furterer's mission has been to inform families, particularly mothers, about the nutritional benefits of Moringa leaves, which are high in vitamins, proteins and minerals. Young Moringa plants have therefore been donated to farmers.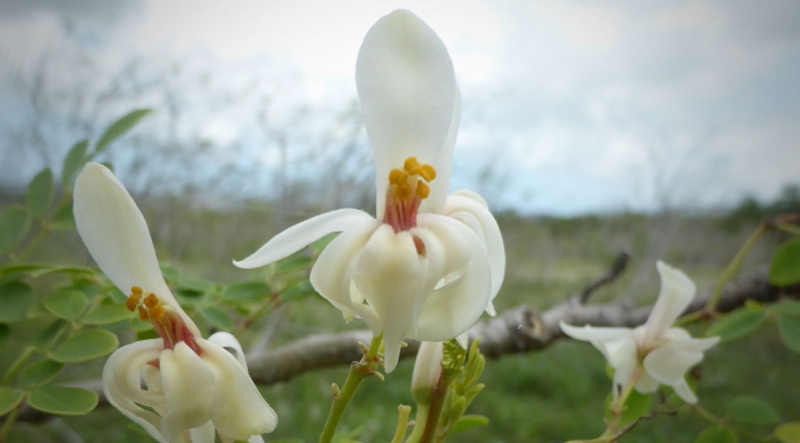 TECHNICAL SUPPORT AND TRANSFERRING EXPERTISE
René Furterer is committed to supporting farmers in Ranopiso with the aim of increasing their agricultural yield using production techniques that complement existing crops and techniques. The aim is to ultimately provide the means and methods that will enable self-sufficiency.

These means are wide-ranging and include the following:

- The donation of inputs (seeds, fertilizer etc.).
- Agricultural tools and equipment that increase productivity (drawn plows, watering cans, pitchforks, etc.).
- Increasing the use of manure and fertilizer among the farmers.