How to hydrate my dry hair without weighing it down
"My hair is rough, dull, and static. I want to hydrate my hair without weighing it down or making it greasy."
HOW DO I KNOW IF MY HAIR IS DRY?
YOU HAVE DRY HAIR IF:
Your hair is difficult to detangle without the help of a product. Once dry, your hair becomes dull, fragile and static. When you run your hands through your hair, it lacks bounce and softness.
There is no question about it: you have dry hair.
WHAT CAUSES DRY HAIR?
You may have naturally dry hair, meaning the scalp does not get enough moisture and does not secrete enough sebum to keep the hair hydrated. But there is also everything you put your hair through: hot hair dryers, aggressive brushing, and unsuitable hair care products. Add to this the explosive mix of sun, wind, salt water, chlorine, pollution, UV rays and stress, and the results are all too apparent.
WHAT IS HAPPENING DEEP DOWN?
1. The hair's protective barrier (also known as the "hydrolipidic film") disappears
Damaged by hair care techniques and other stress factors, this protective shield can no longer provide an effective barrier.
2. The scales along the hair shaft begin to separate
Like tiles on a roof, the scales overlap all the way down the shaft. If damaged, they begin to lift off of the hair.
This allows the water that is normally retained within the hair to evaporate.
THE RENÉ FURTERER SOLUTION FOR HYDRATING MY DRY HAIR
Discover the René Furterer beauty ritual for dry hair
ENVELOP YOUR DRY HAIR IN SOFTNESS

Restore beauty to dry hair, day after day, with the KARITÉ HYDRA HYDRATING ritual with plant-based active ingredients. Hair is immediately hydrated. The efficacy of the ritual is enhanced by silky textures that transform your hair leaving it soft, bouncy, and lightweight.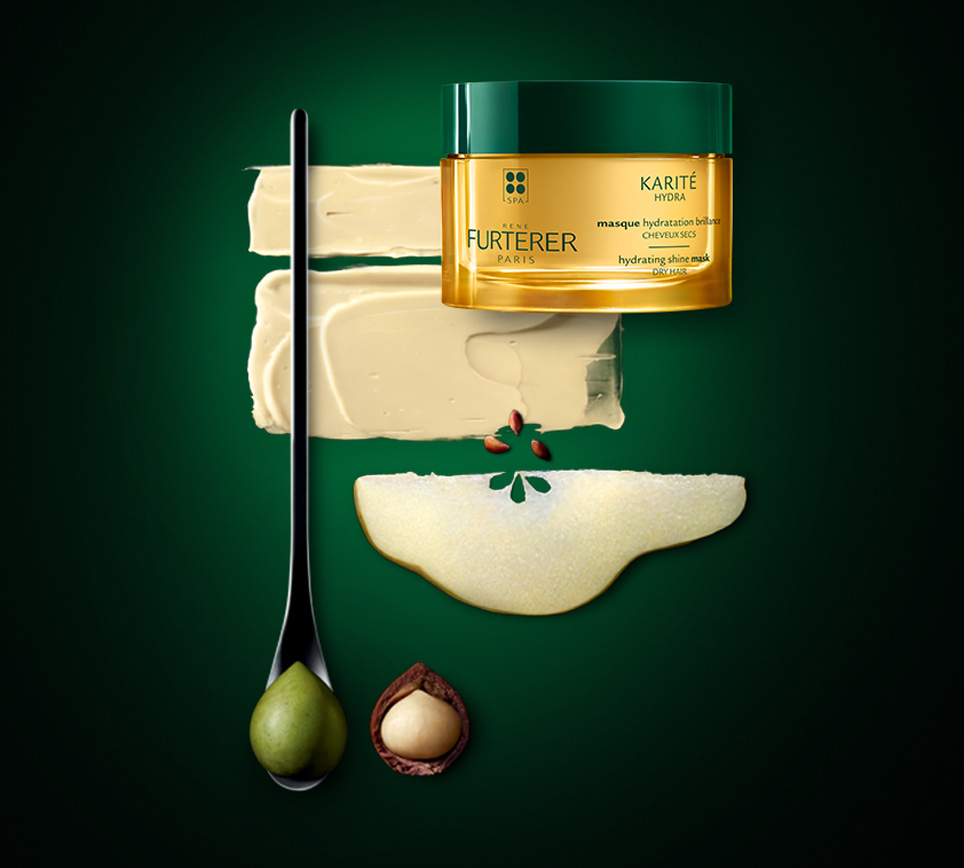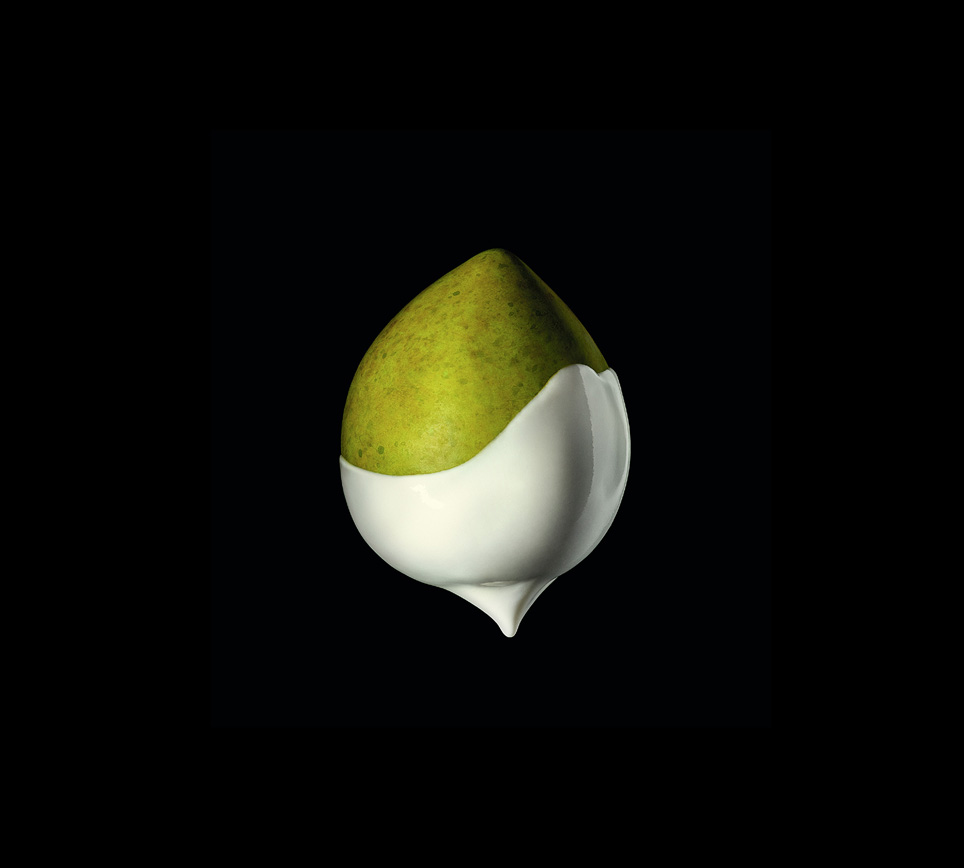 A UNIQUE BLEND OF NATURAL ACTIVE INGREDIENTS
SHEA
Native to West Africa, this prodigious and regenerative active ingredient nourishes hair deep down and restores its natural beauty. Its oil is exceptionally deeply penetrating. Pioneers in the field, René Furterer Laboratories has 30 years of experience working with shea and has perfected their mastery of this legendary active ingredient. Since 2012, René Furterer has a special partnership for FAIR TRADE SHEA BUTTER from Burkina Faso.
CIMENTRIO
Extracted from the soybean and exceptionally rich in proteins and lipids, Cimentrio is a unique natural complex. It restructures and protects the hair and scalp from external stress factors.
HOW TO TAKE CARE OF MY DRY HAIR ON A DAILY BASIS
For the best results, adopt good haircare habits for your dry hair.
OPT FOR GENTLE HYDRATION
WASH GENTLY
More is definitely not better when it comes to shampoo if you have dry hair. Make sure you wash your hair no more than once a week to avoid destroying the protective layer of sebum coating your hair. The secret? Using the right shampoo for your scalp: CURBICIA for a greasy scalp, or KARITÉ HYDRA for a dry scalp. If you are unsure, use a mild shampoo or even a dry shampoo instead.

CONDITION WITH CARE
Pamper your hair, it will thank you.
After each wash, apply KARITÉ HYDRA Hydrating shine mask, coating every strand along the shaft and down to the tips, but avoiding the roots. Leave on for 3 minutes, then rinse thoroughly until your hair is squeaky clean.
For a touch of shine, use our secret weapon: spray LUMICIA Illuminating shine rinse all over your hair, and finish with a splash of cold water.
Between washes, if needed, a quick touch-up with the KARITÉ HYDRA Hydrating shine day cream along the lengths and tips works miracles.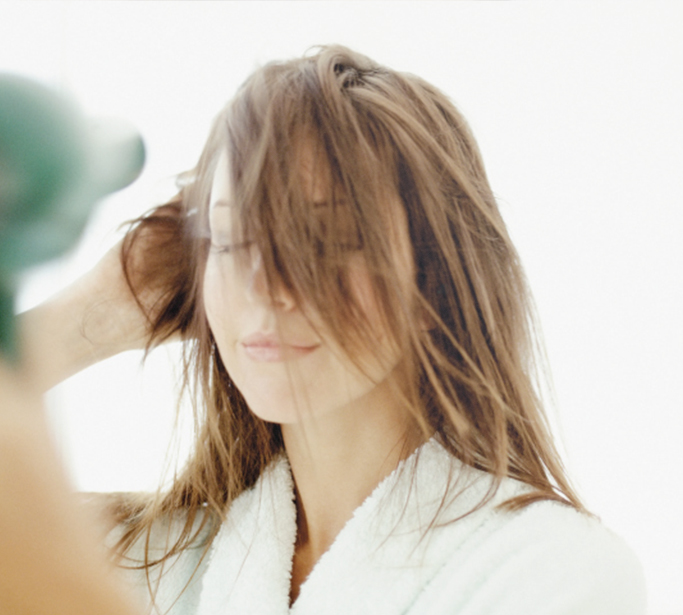 STYLE YOUR HAIR CAREFULLY
Detangling your hair should not be a test of strength. For the gentlest, most effective results, make use of your shower time during your hair mask to detangle. Start at the tips and work upwards, then rinse thoroughly with cold water. Easy, stress-free untangled hair.
When it comes to drying your hair, make sure the temperature isn't too high and protect your hair from flat irons and blow drying with LISSEA thermal protecting smoothing spray. For styling, the gentle, natural styling products from the STYLE range provide the look you need without damaging sensitive dry hair.
To get rid of split ends, try just 1-2 drops of the KARITÉ HYDRA Hydrating shine day cream on blow-dried or towel-dried ends.
BEFORE COLORING, HIGHLIGHTING, OR STRAIGHTENING YOUR HAIR
The ABSOLUE KERATINE hair care range is your best friend for preventing the damage caused by aggressive hair techniques and protecting your dry hair.
SUPER-CHARGED BEAUTY REST
Nighttime is the best time to give your hair a break from the stress of the day. Take advantage of this time and gorge your hair on nourishing agents with KARITÉ NUTRI Overnight haircare. Deeply nourished, easier to style, soft, and shiny, rediscover the true beauty of your hair in the morning.
VACATION IN STYLE
On the beach or at the pool, make sure you protect yourself from UV rays, heat, sand, wind, chlorine, and salt, all of which can permanently damage the hair shaft and leave it brittle. Your hair can become porous and increasingly dry, fried, and bleached out. And there is always a chance of getting that green tinge from pool water.
Luckily, help is at hand.
In the sun, protect your hair with waterproof hair care products, such as SOLAIRE KPF 90 Protective summer oil for a "wet look" effect, or SOLAIRE KPF 90 Protective summer fluid for a more natural style. Afterwards, use the SOLAIRE Intense nourishing repair mask to repair even the most damaged hair.
The very best results come from a haircare ritual in synergy.