How to keep white hair white?
Gray and white hair does not just lack color, it also has unique weaknesses and needs special care. The facts on the particularities of gray and white hair and how to maintain its brightness.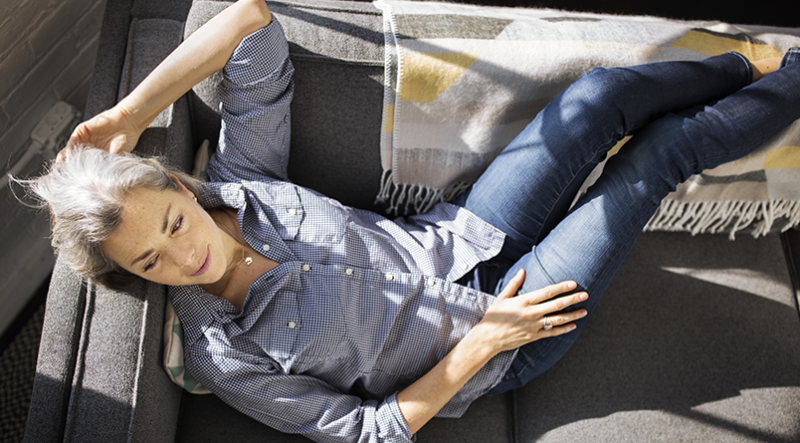 Why is gray and white hair more fragile?
Gray and white hair is more fragile than other hair types. Hair aging and the absence of protective melanin means white hair is more vulnerable than other hair: it is often finer and more porous, as well as being coarser and more brittle.

• It lacks protection: the production of essential hair components - keratin and sebum - is altered. Hair is less well protected, so it becomes dehydrated, dry and porous.
• It lacks density: white hair grows back less quickly, is of a poorer quality and the diameter decreases. Hair appears thinner.
• It lacks vitality: over time, the supply of nutrients to the hair diminishes leaving it drained.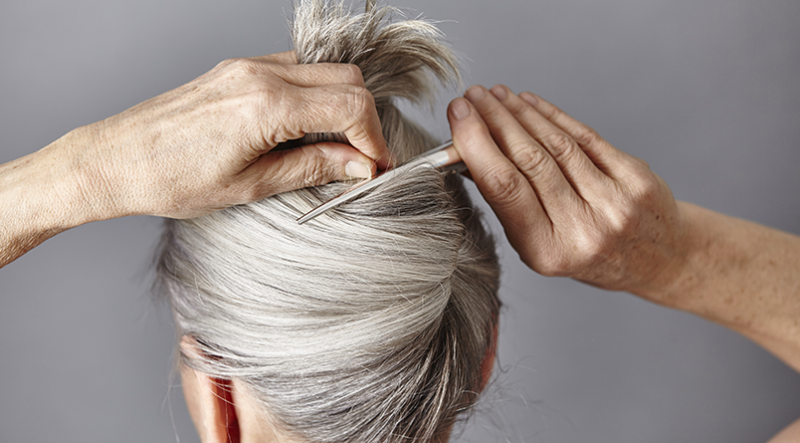 How to prevent gray and white hair from looking brassy?
Gray and white hair can develop unwanted yellowish, brassy tones. However, there are steps you can take to keep it looking fresh and cool.
Watch out in the summer
As melanin is no longer present to play its protective role, white hair is exposed to
damage from the sun
, seawater and chlorine. Learn to protect your hair!
René Furterer's sun care ritual
makes protection a pleasure in the summer. To prevent unwanted brassy tones: use
OKARA SILVER Toning shampoo
, for instant pure, cool tones.
Take care with styling
White hair is damaged by
excessive heat from hairdryers
, tongs and straighteners. The antidote for prevention:
LISSÉA Thermal protecting smoothing spray
by René Furterer. Its protective micro-film shelters the hair fiber from damage and leaves hair silky.