HOW TO FIGHT SUDDEN HAIR LOSS AFTER CHILDBIRTH?
"Since I gave birth, my hair has been falling out in clumps. What can I do?"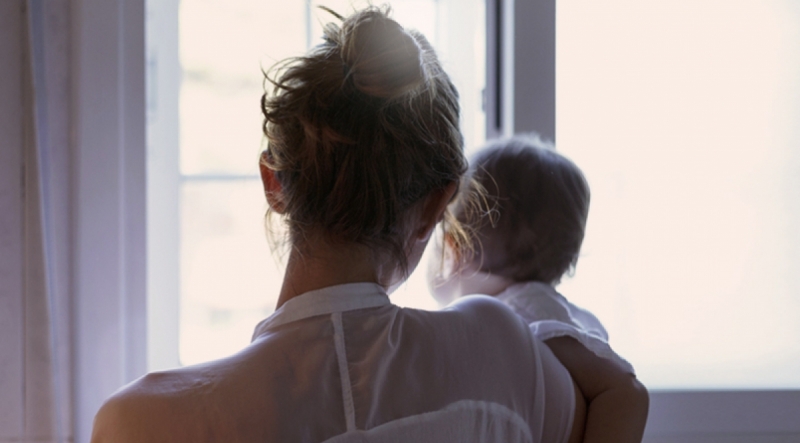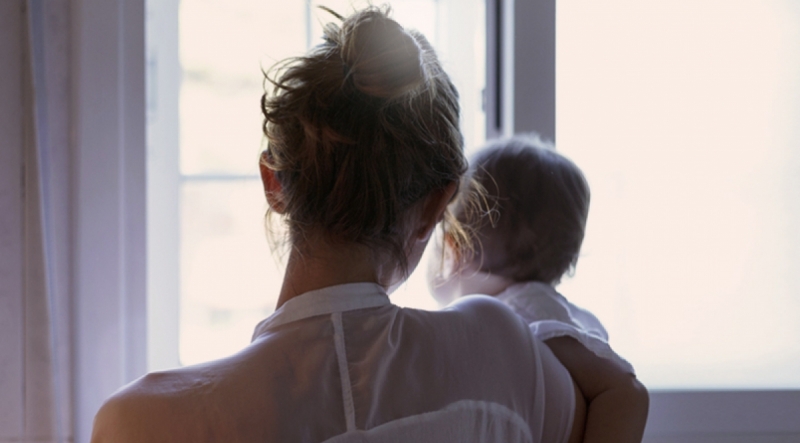 WHAT ARE THE SIGNS OF SUDDEN HAIR LOSS DUE TO CHILDBIRTH?
A few months after giving birth, you notice a massive hair loss. You lose over 100 hairs a day whereas the average person loses between 40 and 80 hairs per day. Vigourous, shiny and thick during your pregnancy, your hair looses its strength after childbirth and they are falling out sometimes at an alarming rate. You find them everywhere and feel like they are falling out in clumps. This is a sudden hair loss post-pregnancy. This hair loss can naturally decrease after a few weeks/months; but sometimes without treatment it can last longer.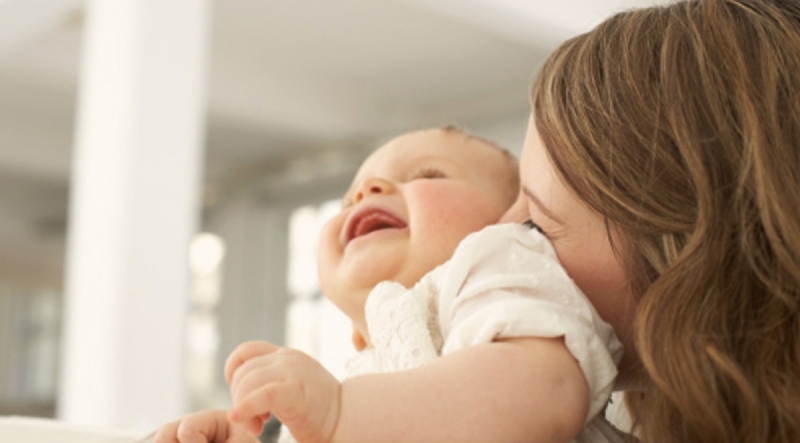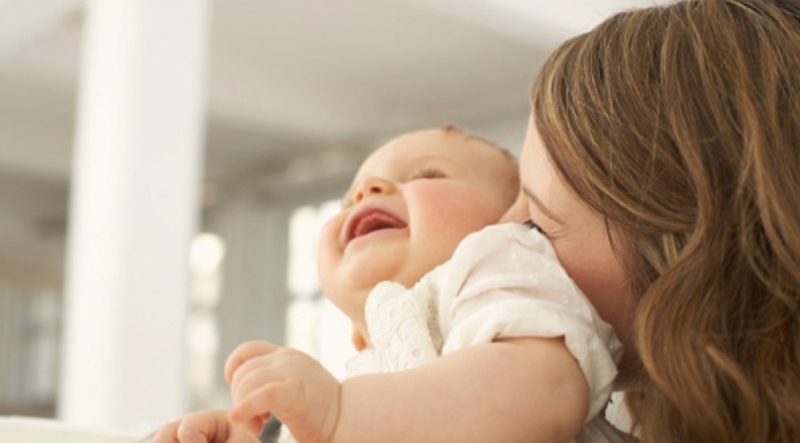 WHY DOES HAIR FALL OUT AFTER GIVING BIRTH?
Sudden hair loss is triggered by an imbalance.
Hormonal imbalance
During pregnancy, estrogen hormones increase drastically (x1000) throughout the whole body. Hair becomes shinier, softer, thicker, and the scalp is drier. About three months after giving birth, estrogen levels plummet. This sudden decrease in hormones causes a massive and simultaneous loss of hair.
Extreme fatigue and stress
The fatigue and stress associated with caring for a newborn baby also disrupts the body's natural rhythms. Hair becomes dull, thin and falls out in clumps for about a month, sometimes longer.With this type of hair loss, which is classified as "sudden," the growth phase transitions into the shedding phase too quickly.

Deficiencies
During pregnancy, iron and vitamins deficiencies can encourage sudden hair loss. Childbirth creates metabolic deficiencies: hair become thinner and dull.

All these changes on the organisme will have an impact at a cellular level triggering prematured hair loss.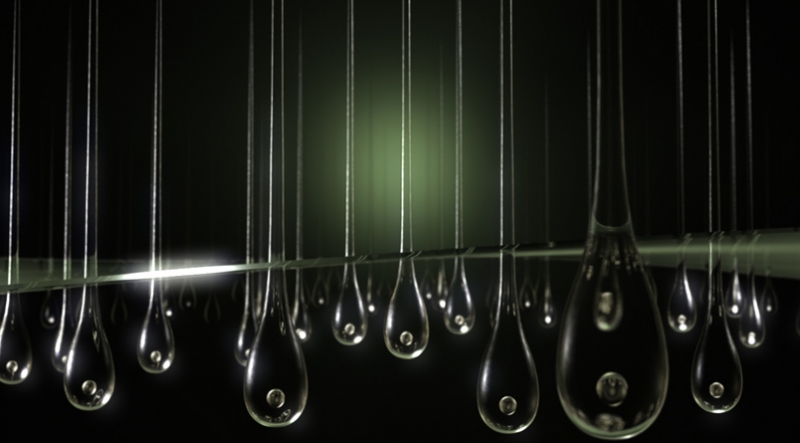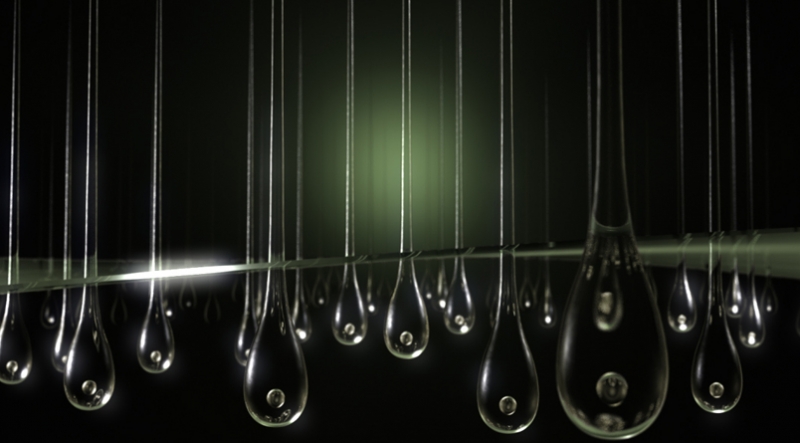 Jouer la vidéo
WHAT ARE THE CAUSES OF A POST-PREGNANCY SUDDEN HAIR LOSS ?
VASCULAR CAUSE: poor blood flow to the hair bulb means the hair does not get the essential elements it needs to grow.

NUTRITIONAL CAUSE: a deficiency in the nutrients essential to hair growth.

INFLAMMATORY PATHWAY : Hormonal changes after childbirth result in an imbalance that will be conveyed as stress at cell level. At the scalp level, cells subject to this stress will release neurotransmitters, including substance P. These neurotransmitters will trigger an acute inflammatoru cascade. hair goes into the telogen phase prematuraly. This triggers sudden, rapid hair loss.
IS IT POSSIBLE TO SLOW DOWN THIS HAIR LOSS?
In order to slow down sudden hair loss, you need to treat these three causes. Each can be responsible for sudden hair loss, alone or in combination with an other.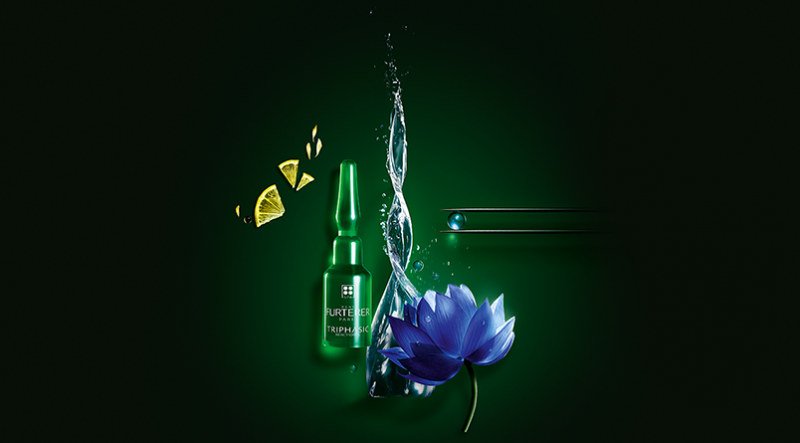 THE RENE FURTERER SOLUTION TO SLOW REACTIONAL HAIR LOSS AFTER CHILDBIRTH
A new start for your hair

TRIPHASIC REACTIONAL
Sudden hair loss treatment
Proven anti-hair loss efficacy after the first month for 92% of users*
A complete treatment to slow down sudden hair loss and quickly reactivate hair growth while preserving the scalp's balance. This unique complex of highly effective key ingredients combines 3 fundamental actions to increase hair density and provide vigor and vitality.

*Significant average increase of hair in the growth phase (phototrichogram, p<0.001). Clinical study conducted on 51 individuals.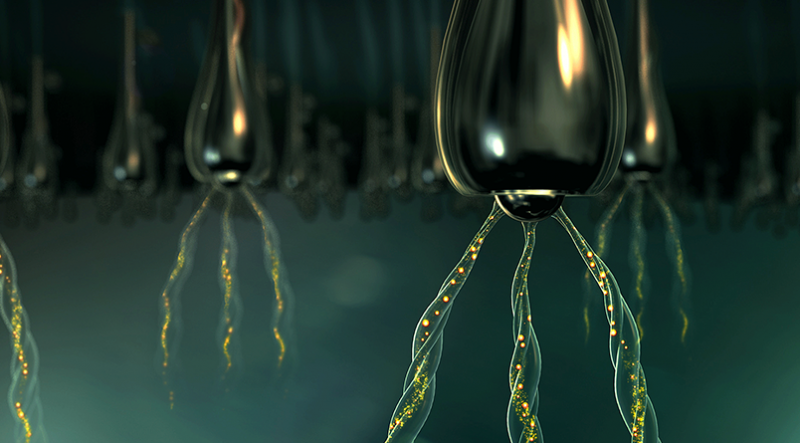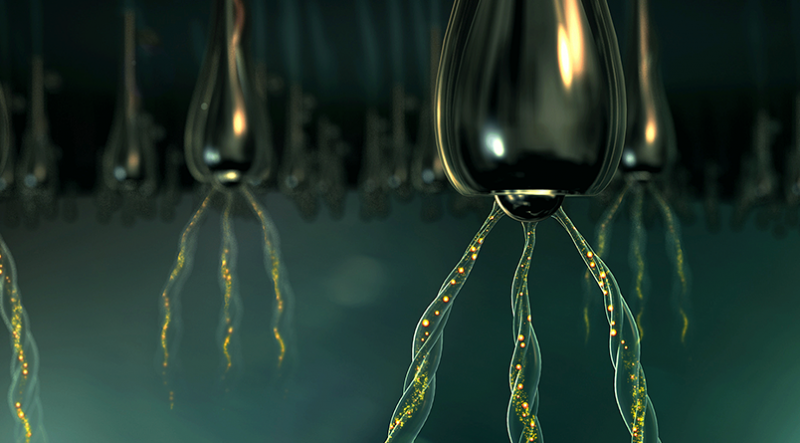 Jouer la vidéo
3 MODES OF ACTION TO SLOW DOWN SUDDEN HAIR LOSS FOR POST-PREGNANCY WOMEN
1 - SLOW DOWN HAIR LOSS: [Anti-hair loss innovation] The Lotus Mineral ComplexTM, association of key ingredients of natural origin, minimizes the effects of stress on the skin to preserve the scalp's natural balance. With the combined action of natural Pfaffia extract, essential oils, arginine and massage, the cutaneous microcirculation is stimulated and the intake of nutrients and energy is maximized.

2- BOOST GROWTH: ATP, an essential source of energy for hair growth, acts just like an early energy signal for quickly reactivating hair growth.

3- STRENGTHEN HAIR: Once growth has been reactivated, the combination of Biotin and trace elements strengthens and nourishes the hair bulb for stronger, more resistant hair.

RESULTS: From the 1st month, hair loss is visibly slowed down and growth stimulated. Hair is thicker and quickly appears denser and stronger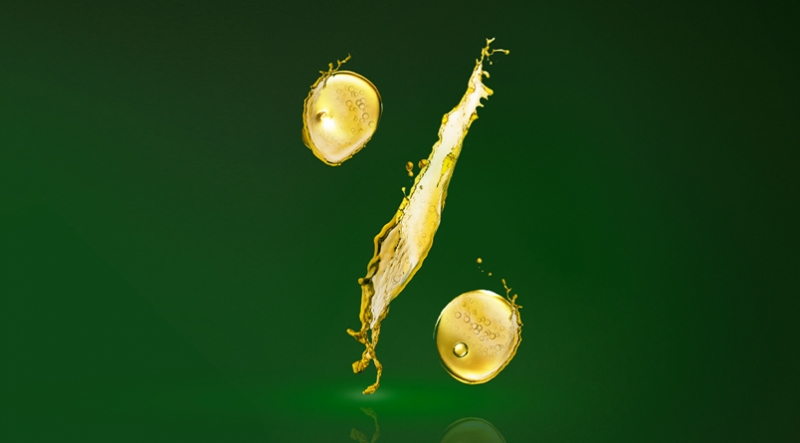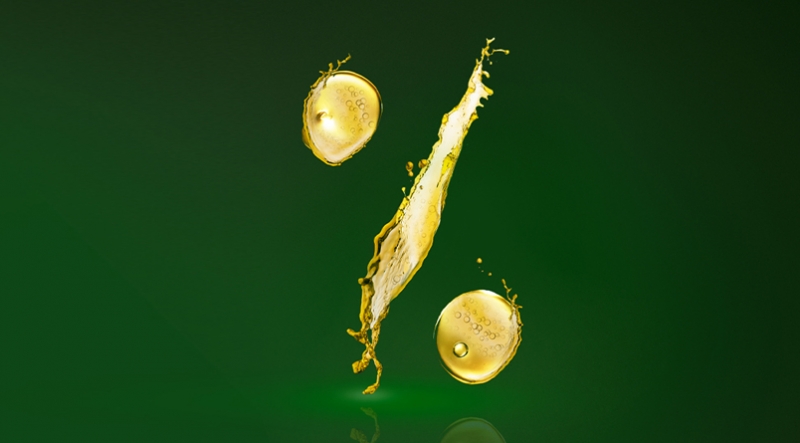 CONCLUSIVE CLINICAL RESULTS
- 42% of hair collected after a month of use – positive response on 90% of the subjects*
+ 10% of cutaneous microcirculation's stimulation after only one use with massage**

* Significant average decrease in the number of hairs collected. Pull test.
** Significant average increase in cutaneous microcirculation on scalp after unique application and massage. Study conducted on 22 individuals.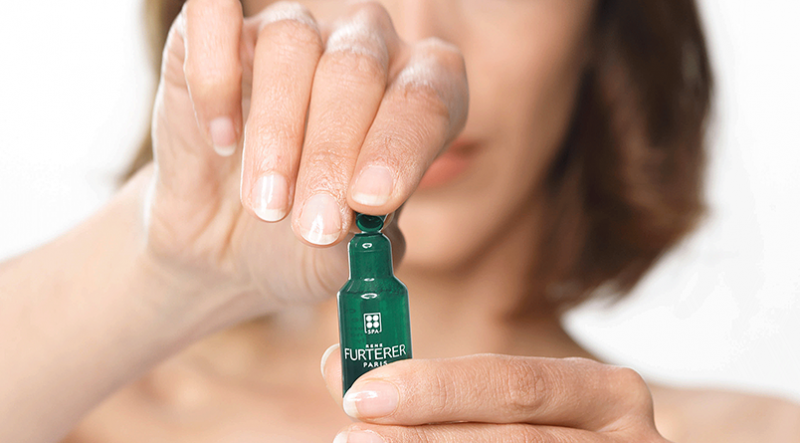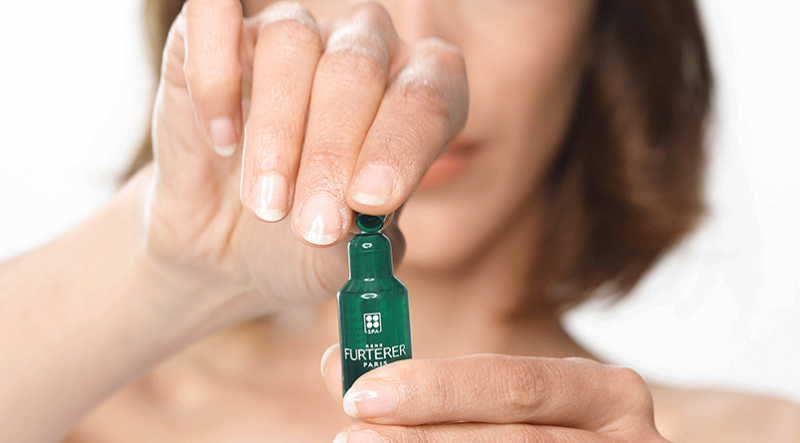 EFFICACY CONFIRMED BY THE CONSUMERS
88% Provides vigor and vitality*
87% Hair is more resilient*

CONVENIENT: Just 1 application per week
1 box = 3 months treatment

*% satisfaction after 1 month of use. Consumer usage test carried out on 99 subjects.
**% satisfaction after 3 months of use. Consumer usage test carried out on 99 subjects.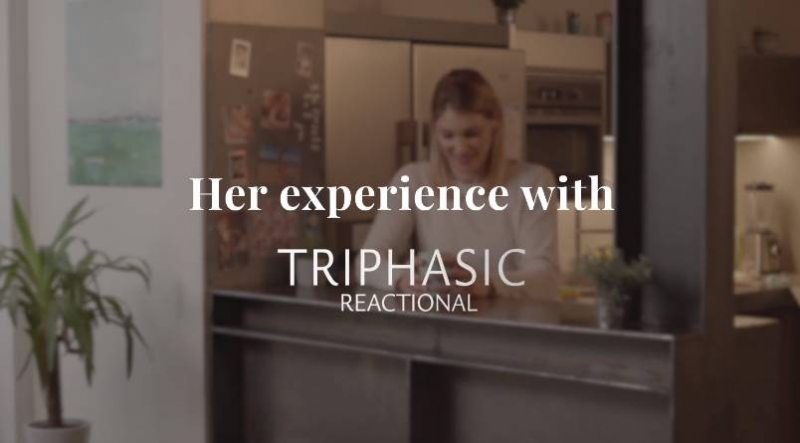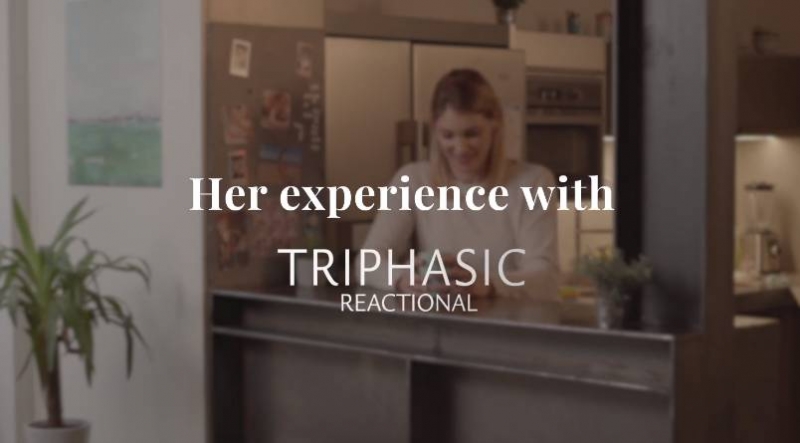 Jouer la vidéo
HER EXPERIENCE WITH TRIPHASIC REACTIONAL
HAIR LOSS AFTER CHILDBIRTH AND PREGNANCY: Virginie's experience
Virginie, a mother of two children, started to lose her hair after giving birth.
To restore her hair's density, she tried our new
Triphasic Reactional treatment
.
YOUR QUESTIONS ABOUT SUDDEN HAIR LOSS
To help with your day-to-day problems, we put our scientific expertise at your disposal.
PREVENTION
Is it possible to prevent this hair loss and take a treatment before or during pregnancy?
No, it will not help, and we strongly advise against taking any preventive treatment because this type of hair loss is completely normal. It is a natural consequence of childbirth.
DAILY TIPS
How can I hide my hair loss while waiting for it to grow back?
Many women find it very hard to cope with losing their hair because it symbolizes a loss of their femininity. While waiting for it to grow back, opt for a shorter haircut, as this always makes the sparser areas seem less obvious. In addition, an above-the-shoulder cut gives an impression of volume, which helps hide the hair loss even more. If you have any questions, speak to a hairdresser who will be able to help.
CONCERNS/PRECONCEIVED NOTIONS
Several months after giving birth, I am still losing hair in clumps. Is this normal?
Postpartum hair loss usually begins around 3 months after giving birth, but this varies among women. However, if it happens much later, you could be suffering from gradual hair loss. Ask your doctor to find out the exact causes of your hair loss.
I have fine hair. Is there a higher risk of hair loss?
No, fine hair is not more prone to hair loss. It is true that fine hair is generally more fragile and therefore breaks more easily, but this is not hair loss.
Someone told me that massaging the scalp is good for preventing hair loss, is that true?
Yes, that is absolutely correct. Massaging the scalp activates the local microcirculation and helps supply the nutrients needed for strong hair growth. Try COMPLEXE 5 Regenerating plant extract and give yourself a massage. It promotes well-being and relaxation and is a wonderful tonic and stimulant for the scalp.
Does brushing make hair loss worse?
Not at all. Brushing helps remove hair that has already died, and any dust and dirt. However, it does not aggravate hair loss; on the contrary, it is beneficial for the scalp because it aerates and volumizes the hair.
I wash my hair frequently. Can that make my hair fall out?
No washing your hair frequently is not a problem. Washing your hair every day can not be the cause of the hair loss.
EFFECTS OF LIFESTYLE
Can breastfeeding delay hair loss?
Breastfeeding produces a hormone called prolactin, and this can indeed delay the problems of sudden hair loss.
When will I start to see the results?
TRIPHASIC REACTIONAL gives proven, visible results from the first month of treatment.
The first signs are a significant reduction in hair loss after shampooing, brushing, or on the towel or clothes, as well as a significant increase in the volume and thickness of the hair from the very first month. The anti-hair loss efficacy of Triphasic Reactional is proven on 92% of users after just one month of treatment.*
However, you should complete the full course of treatment (3 months) in order to ensure the best possible results.
*Significant average increase of hair in the growth phase (phototrichogram, p<0.001). Clinical study conducted with 51 people.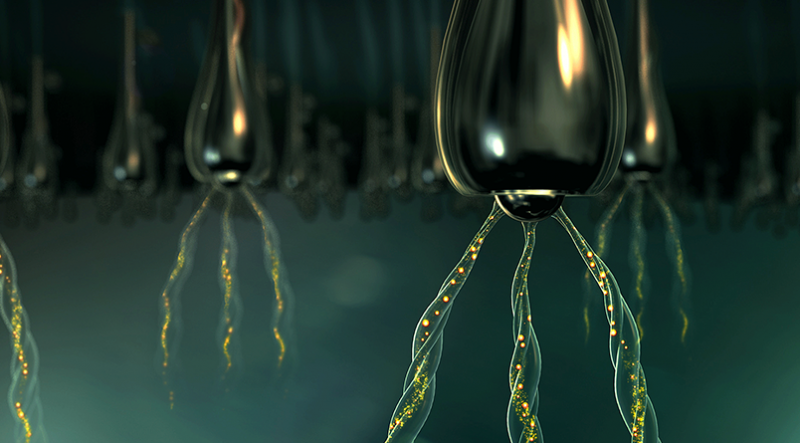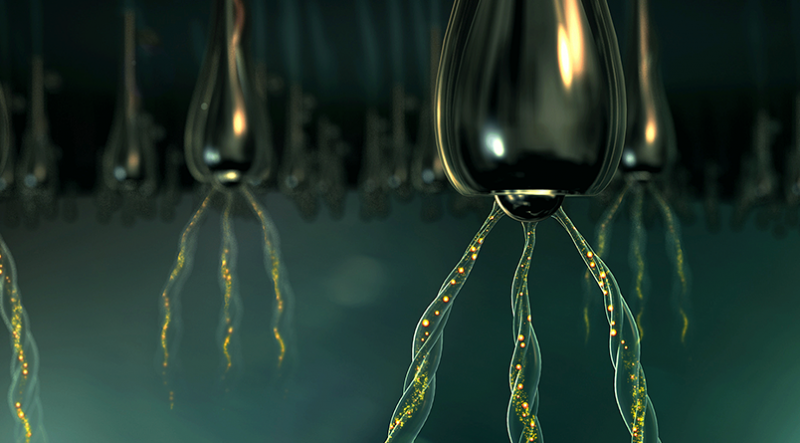 INNOVATION AND THE SCIENCE OF HAIR
Discover
the hair life cycle
and how the innovative active ingredients contained in René Furterer products visibly improve
the health and beauty of your hair
To find out more